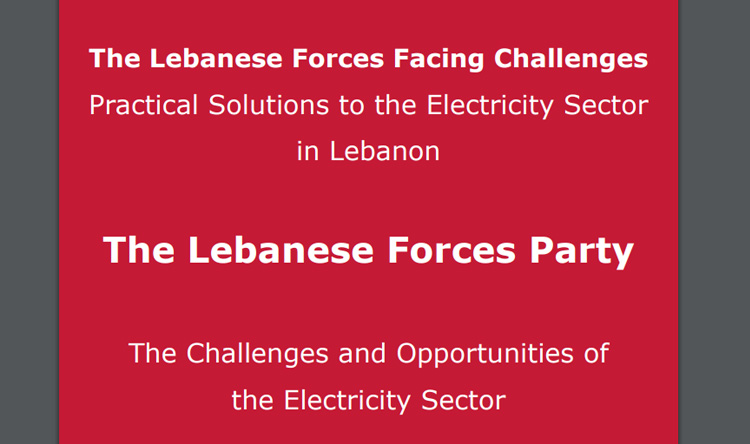 This paper constitutes another part of the Lebanese Forces workshops aiming to present solutions facing the current Lebanese financial and economic crisis.
It presents "Practical Solutions for the Electricity Sector in Lebanon" after a workshop organized by the Lebanese Forces party in collaboration with the Konrad Adenauer Foundation and the Middle East Institute for Research and Strategic Studies.
The first part of the paper describes the problems and a need analysis of this sector, followed by the second part where the solutions are presented.