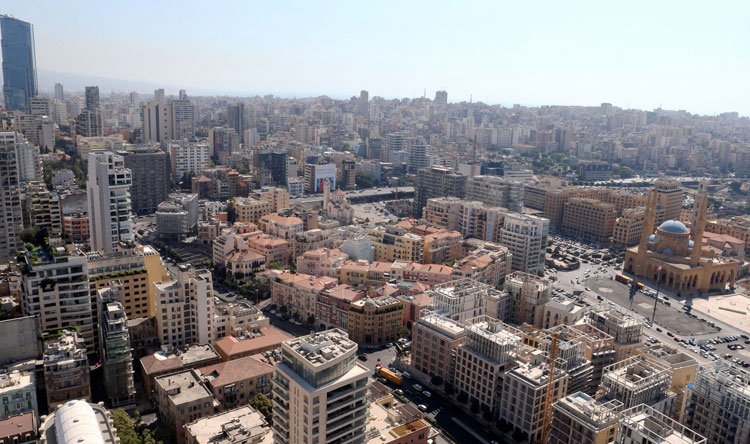 The three most asked questions nowadays in Lebanon are the following: How to get rid of corruption? How to fix the governance problem and ensure transparency, accountability and Trust? Whether to pay or not debts held by foreign and local actors?
There is no doubt that these questions are fundamental in a country that had been witnessing extensive protests since October 17. As a sequence of the scandals that were lately revealed to the public and the ongoing concerns about governance reforms; much had been said and several eventual actions plans were drawn. Was it enough? No. What went wrong? Everything.
The public spending climbed from 8426.90 LBP Billion in 2016, to 8960.03 LBP Billion in 2017, to 27,574.857 LBP Billion in Dec 2019 as reported by the International Monetary Fund. The debt-to-ratio is over 155%. According to the Association of Lebanese Banks (ABL), Lebanon's gross public debt stood at $76.72B by May 2017, to reach $85.63B in 2019, rising by 2.4% since December 2016 and by 7.33% year-on-year. The only good news is that most of the Debts are internal. Yet the sad one is that Eurobonds mature next month, which leaves us fundamentally with three solutions: 1) Setting up full payments; 2) To only pay foreign actors; 3) Declaring default and restructuring the debts.
On the other hand, Infrastructures, electricity, Public services, and Public Transportation lack; while unemployment and increasing poverty prevail. The World Bank 2016 report alleged that the system long used by the current politicians in Lebanon helped bestow patronage, confessionalism, sectarianism and a power-sharing system. It also argued that public Administrations have general directors and employees who belong to sects and serve only sects. It is time to Change!
Although several studies had examined corporate governance systems, no study had so far compared that of a country to them. We therefore will be interested in making a benchmarking between a firm's and a country's governance, as no existing plan is likely to lend itself quick fixes in the country; not even a Cabinet of experts.
In this framework, and as we follow the monitoring mechanisms that can improve the performance of a company, we argue that what generally characterizes firm governance are the following: the Board size; its composition that refers to the type of directors on Board; its duties; the audits on the performance of managers by external auditors and the disclosure practices that refer to the act of releasing all relevant information on a company that may influence an investment decision.
In this respect, we already stressed in some of our previous papers that the birth of a "National Board of Trustees" or of a "Shadow Board" and its executive Committee, such as that of a firm, would represent an effective solution that can help fulfilling a monitoring Public role. The purpose? This Board will have the overall responsibility to manage the country's financial and economic status and should therefore seek to ensure the best interest of all Lebanese stakeholders in all their decisions. It will also be responsible to diversify the perspectives that Lebanon's political system is exposed to; to control the country's Best interests and Best performance, by establishing policies and exercising fiduciary responsibility for its long-term well-being; and to enhance transparency, effectiveness and best practices. All Board members should be eligible for their role; have a pre-existing passion for the Lebanese cause; and the will to put citizens' well-being at the forefront of their objectives. They should be anxious to serve the Lebanese community, with a strong desire for collaborative governance against corruption.
Its composition: The Country Board of Trustees should be selected amongst experts and those capable to conduct imperative changes on the technical, financial, economic, social and managerial levels, throughout direct control, direct auditing and direct observance of the force of the laws and of the regulations. Alike the firms' Board members, its monitors should be composed not only of internal but also of external members. The nominated governance committee should consist of several independent members who can be of an added value to the country.
Its size:  The appointed Board of Trustees members should have equal number of insiders and outsiders. We count: the governor of the BdL, some members of the cabinet of ministers, specifically the minister of Finance and the minister of economy and some Diaspora effective members. While the independent, outside members will be for instance drawn from different functions and backgrounds and composed of some World Bank, IMF, Goldman Sacks, McKinsey, PwC and Fitch, and/or Moody's members.
Its Duties:
1-    The Country's Board of Trustees should be able to establish suitable Public Administration structures including an effective internal control system. It will serve as a wakeup call for the political and judiciary systems. No conflict should emerge between the rights of ownership and the exercise of control. Board members should understand that they are not the owners of the Public Institutions. They have no power over people, but it is the people who are the source of their power. They cannot share nor distribute the Public Administration profits generously and equitably among the sects; but should maintain the country's conditions favorable to its citizens on the one side and to its investors on the other. The objective is to ensure accountability, transparency and integrity in their relationship with all stakeholders.
2-    They should not receive any material or pecuniary benefits except those of the sitting fees.
3-    They should audit all operations, all accounts and all investments; and should apply a systematic review of effectiveness and efficiency. Their decisions should be based on an independent documentation, discussion and evaluation of all Public Administrative activities, services, projects, operations, and other, to serve improvement proposals.
4-    Considering the current tough economic and financial situation, the Board should immediately work on restrictions on the political leaders' money transfers and overseas payments, as rumors are circulating concerning their money transfer to fiscal paradises.   More, for the last couple of years, the latter benefited from the so-called Ponzi scheme; whereas they made quick returns from the exorbitant interest rates that reached 20-35%. It is time for a payback!
As for the last abovementioned question, on Friday 21, 2020, while Standard and Poor's Global Ratings kept the country's rating at "B-" with a "Negative" outlook, Fitch for its part, decided to devalue the country's bonds, which are now rated "CCC", called speculative issues or simply junk Bonds. This means another blow to Lebanon. With the total debt burden, no one solution can be suggested. Yet, to restructure the country's debts and adjust its finance, we propose for the "Board" to implement a financial engineering that can help meet today's particular financial requirements. According to the World Bank report (2007), securitization helps to overcome incomplete markets, spread risk across actors (originators, credit enhancers, institutional investors), and channel financing despite an imperfect lending environment. A debt securitization can help repackage the debts and swap them at a discount to turn them into negotiable instruments such as the long-term maturity Brady bonds. To mention that no hedge funds, no junk bond investors, no sophisticated mutual funds are to be included. And to add that for each dollar of new money bond purchased, the investors can convert existing debt into a new money bond at a fixed proportion determined by the Brady agreement. In a well organized developed mortgage capital market, and under some appropriate legal and regulatory conditions (alike Law n0 705 of December 9, 2005 relating to asset securitization) , this strategy would offer enough benefits to LDC debtors, creditor banks and third party investors to support the scheme. Structured bond ownership is to be concentrated in the hands of a few investors looking for highly creditworthy securities. It would be therefore safer to keep them under some Diaspora big investors' control. In parallel, the National Board of Trustees is expected to push the political system to conduct reforms and implement transformation.
We need a new type of a "National Board of Trustees" composed of a technocrat government with experts in their field whether from the country of origin and/or from the Diaspora on the one side; and of a group of experts from different big International institutions who had shown competence and confidence on the other. Adhering to ethical standards is the only way to foster trust to the whole Lebanese community and to get rid of the economic, financial and political mess.